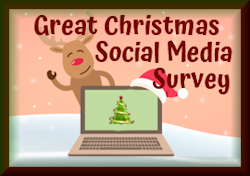 There is a lot of great Christmas online. But we need help finding it.
That's the reason for the Great Christmas Social Media Survey.
Tell us about your favorite places to find Christmas online. We want to share what you know with those who have discovered us. After all, we're one big Christmas community.