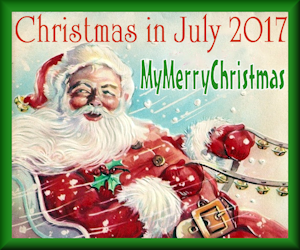 Show us your Santa as part of our annual Christmas-in-July celebration! This fun event STARS you at some point in your history visiting Santa.
Yes, we want to see and share your Santa picture from back in time with the world.
We'll collect images from as many as we can and publish a gallery of Santa fans from way back in time — all as part of our Christmas in July.
And just to prove we're good sports, here's MY picture with Santa from when I was a kid (I'm the cute one in this photo. That other kid is my big brother):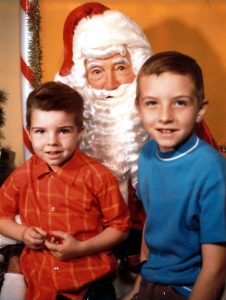 This picture was taken in 1969 at JCPenney in Lodi, California.
I was six years old and yes, I do have a memory of this event.
I can recall talking to Santa and seeing that his mouth moved…but his beard did not.
He was very nice but when he asked me what I wanted for Christmas my big brother piped up, "He wants a Barbie!".
And that made Santa laugh.
Ready to share yours?
Just use the form below to submit your photo: