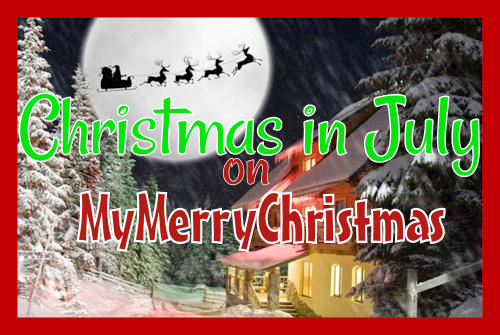 It's Christmas in July staring YOU…and your Christmas.
We have a limited number of blog post openings we will share with those who fancy themselves FIRST as fans of Christmas and SECOND as ones who can share.
We have some set topics in mind. If you would rather pitch an idea that goes beyond what is listed below we will consider it. Just email jeff@mymerrychristmas.com with your idea.
To participate, you'll need to pitch your idea in the form below and — and then start putting your article together.
What will you write about? Your instructions are below:
Here are some general guidelines:
1. We will select one or more entry from each topic listed. You will not be notified when or if your feature will be published.
2. Please limit your post to between 500 and 1500 words.
3. No more than two links per article.
4. Please use your own words. We cannot accept features that "borrow" from other published sources.
5. If you have a sharp image to go along with your article, please email it with your submission to jeff@mymerrychristmas.com. Other wise we will look for appropriate pictures to go along with your submission.
6. Entries must be submitted no later than July 15th.
7. Our goal is to publish most of these features during Christmas in July. However, depending upon how many entries we receive, we might hold back a few for publishing later in the season.